Dolby Audio support on iOS
April 01, 2016 by Dolby Developer
With the release of iOS 9.3, Apple is bringing support for Dolby Audio to millions of iOS devices, adding to the existing support on tvOS and the new Apple TV, and on the Mac since OS X El Capitan. This means that the Dolby Digital Plus™ format is now broadly supported across three major Apple platforms, enabling developers, content providers and audio professionals to deliver a rich, clear and powerful Dolby Audio experience across a wide range of Apple devices. This article provides more details about Dolby Audio support on iOS, OS X and tvOS.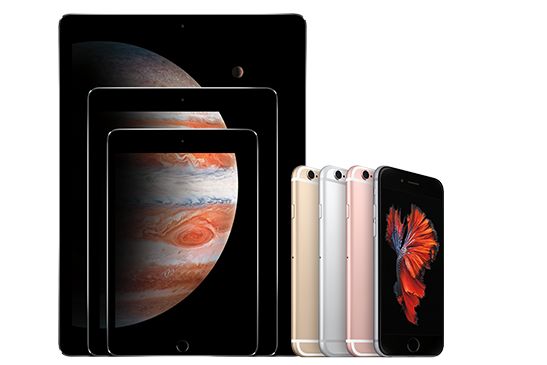 NATIVE SUPPORT IN CORE AUDIO
Dolby Digital Plus (aka Enhanced AC-3) and Dolby Digital (AC-3) are natively supported data types in Core Audio, the foundational audio framework for all Apple platforms. The Dolby Digital Plus decoder is also available to all third-party applications. This means that these audio formats are supported throughout the operating system and in all the high-level media frameworks such as AVFoundation or Audio Toolbox. Playback of Dolby Audio in AVPlayer for example is as simple as passing a file with a Dolby Digital Plus soundtrack, and the system handles the rest.

Note: on iOS, Dolby Audio is supported on all devices with a 64-bit CPU (A7 or above) ; see the table on the iOS tab on our Apple page for a handy reference.
BENEFITS OF DOLBY AUDIO
Dolby Audio delivers rich, clear, and powerful sound, and has been the established standard for audio quality in the cinema, broadcast and home entertainment for the past two decades, starting with Dolby Digital in the cinema, HDTV and DVD era, and evolving now to the flagship Dolby Digital Plus format used in broadcast and premium internet streaming services.
Dolby Audio on iOS, OS X and tvOS offers the following key benefits:
High-fidelity sound for mono or stereo content and up to 5.1 or 7.1ch discrete channels for powerful Dolby surround sound when connected to a home theater via HDMI or AirPlay.
Support for strong, pristine dynamic range compression that provides crystal-clear dialogue and increases audibility in noisy environments, restoring the rich but subtle details that would be lost in the noise.
State-of-the-art loudness management to ensure a great user experience by maintaining a consistent volume level from one program to the next.
The ability to seamlessly scale from mono to multichannel for adaptive bitrate streaming.
We are thrilled to see Dolby Audio broadly supported on all major Apple platforms in the span of just a few months and we can't wait to see the new, innovative applications and great content that will come from this.
Learn how to add Dolby Audio into your apps today.