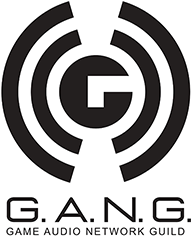 Recognition, Education, Advocacy and Networking
The Game Audio Network Guild (G.A.N.G.) is a non-profit organization that was founded in 2002 by game audio veterans. We are the leading organization for those involved in game music and sound design.
Our members enjoy participating in our annual awards show, and benefit from networking events, and special discounts on conferences, products and more. Most importantly, G.A.N.G. is a community where people can learn, share and grow.
Join the G.A.N.G.!
Read more about the G.A.N.G. Scholars Program
Visit GANG