Overview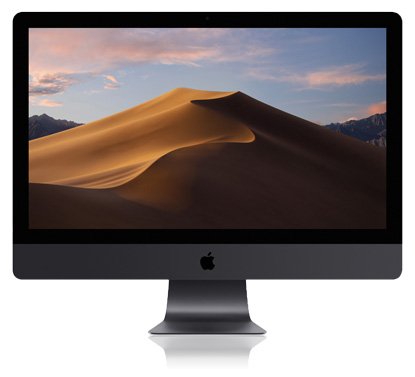 Dolby Audio and Dolby Atmos
Support for Dolby Audio™ was first introduced in 2015 with macOS 10.11 El Capitan, and as of October 2019, macOS now supports both Dolby Atmos and Dolby Audio native playback.
This means that Mac laptops from 2018 or later can play Dolby Atmos and Dolby Audio content over the device speakers for a great spatial and immersive audio experience.
macOS ships with native CoreAudio decoders for all the major Dolby formats:
Dolby Digital
Dolby Digital Plus™
Dolby Atmos using the Dolby Digital Plus with JOC format (starting in macOS Catalina)
The macOS Dolby audio decoders are accessible to all developers building apps on the platform, and support for Dolby Audio and/or Dolby Atmos playback is also built into native applications such as Safari, QuickTime Player, QuickLook, DVD Player, etc.
See which versions of macOS offer native decoding of Dolby Audio and Dolby Atmos.
And see which Macs support a spatial experience when playing back Dolby Audio or Dolby Atmos content.
Dolby Vision
Starting with macOS 10.15 Catalina, Dolby Vision HDR playback is fully supported on macOS, taking advantage of the P3 Wide Color support on Mac displays and also leveraging the full brightness range of the display. This means that Macs from 2018 and later, and also iMac Pro, are enabled for a new generation of video content that can make full use of the display's capabilities, with stunning, accurate colors, true blacks, high brightness, and greatly increased contrast.
Just like for Dolby Audio, support for playing back Dolby Vision content is integrated deeply into the OS, including native support in AVPlayer and the HTTP Live Streaming stack. This means that any developer can easily create an app that streams Dolby Vision HDR content.
See the list of Macs that support playback of Dolby Vision HDR content.
In addition, Dolby Audio support is also included in a number of content creation applications on macOS, including in Apple's own suite of professional applications with support for Dolby Audio encoding and decoding in Final Cut Pro, Compressor, and Motion.